Happy Sunday. So we ended going to the park yesterday & had a blast. I love seeing my kids have fun and this Simple as That moment was caught while the boys were playing tag. Sassy & Hubby were playing on the swing (there will be a scrapbook page on that for sure!) Hubby even caught me on the swing but he took those pics on his phone Ha..
Well my friends I will be shouting and cheering for the boys as Playoffs are HOOOOOOTTT right now. Hopefully we can get a win in and advance. Super nervous but so proud of both teams they are just amazing.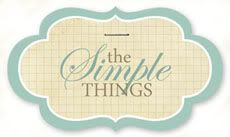 As always thank you so much for stopping by!