WE DID IT! The boys played an AMAZING game yesterday winning 6-0. Our pitcher threw a No hitter. It was rainy, semi chilly but we did it. So proud of Ram & his team. So of course today's Simple as That is a picture of the boys in celebration.
I love this picture because if you look closely Sweets & Sassy ended up at the boys table after I took the picture is when I said hey wait what are you guys doing there! It was a fun time after our win to celebrate at everyone's favorite pizza shop.
Today its Sweets turn if they get the win HIS team heads to the Championship Let see what they can do. So proud of my boys.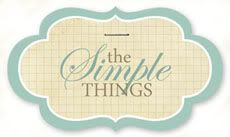 As always thank you so much for stopping by!