Happy Sunday everyone & if you are in the states Happy 4th of July Weekend. We are having such a blast. Yesterday was our Annual Family 4th BBQ. There is a pool, music, food and family could it get any better?
So being I am Mrs.Camera I was called to "try" to get a picture which actually turned to be one one of the highlights for me yesterday my MIL trying to get a picture with all her grandchildren.. FUNNY doesn't even start to explain this, but beautiful to see.
My MIL is one of the most amazing and loving people I know. She is always there when you need her and more love then one could even imagine could be given. I feel so blessed in having her in my life. As you see this picture you'll see that one of the things that makes her glow are her grandbabies.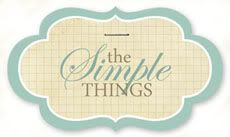 That's all from me today. Its looking cloudy & a bit rainy but let's see what we can get into regardless of the weather! Thanks for stopping by as always!