Happy Sunday everyone. Hope you had are having a wonderful weekend. For us we had a wonderful little road trip. We saw SO much in just 2 days.
Today's Simple as that share is a picture I captured while the kids were "bird" watching in front of the Capital in Washington D.C.
I love how my babies are looking at a Mama & her babies. Sigh pure bliss.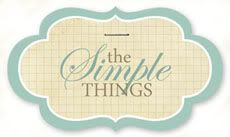 Today is going to be low key day as our past 2 days was super fast paced but SO much fun. I had SO many fun pics BUT my memory card went wacky and I only now have a few from yesterday! :( BUT good thing that the places we did go to I made sure to grab pamphlets and anything I could had put them into my Smash Album so HA.. I still will be able to scrapbook :)
As always thank you so much for stopping by.