Happy Sunday!
Before I go doze off after a LONG weekend of travel & family fun I wanted to share my Simple as That picture for today.
We were upstate this weekend to celebrate my little niece's 3rd birthday and little nephew's 1st bday. We sure had a blast.
The drive was long but we have gotten good at making sure the kids are comfy & have fun. ESPECIALLY the oldest one.
This is a shot of my Ram that I took during our trip. Played a bit on Photoshop Elements and got this shot. I also added from one of the new Brushes that Ali Edwards has available over at
Designer Digitals : Stayations
which is perfect for our pictures since that's just what we have been having this Summer.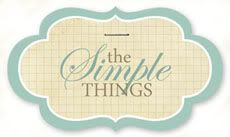 Oh yeah one smile and I am mush..but shhhhh don't tell him I told you. My baby is turning 13 next month GASP where does time fly :)
Feel so blessed for having him and his siblings. Being their mama is something I cherish every breath and moment of my life.
That's all from me today as I'm super tired. Off to catch up on some rest. Lets see what we get into tomorrow! 1 month exactly from today school starts!
Thanks for stopping by & hope you had a wonderful weekend.