Well as I've mentioned my youngest is going to go to school come this September so things are going to be different around here. Y'all this will be the first time in 11 years that I will not have a baby in the house with me! Whatever will I do with myself? Well I already I most definitely will be busier then what I think as there will be all new sorts of upcoming adventures to have and I can't wait to share them.
Today I wanted to share how I will be remaking my little one's "universe" around here and make it easier for us to get into a school routine. It can get crazy once school starts because we need to be organized but getting the upper hand really will help give us the smoothest transition.
Toy Organizer:
I know I am not alone in feeling as if the toys in the home are taking over. The more you seem to put away, give away, or just throw away the more they multiply. You wonder how is this happening?!?! Oh, that's right you broke and got something because you knew your little one would love it. I know I'm guilty. I must say I'm getting better and now that she will be in school I may dare to say I will have a clean floor for more than the 15 minutes after I've cleaned!
That is why I am getting this
(already ordered)
so I can organize the toys that she really plays with and finally donate the 3 large bags full
(that are hidding in the closet)
. I actually had one of these for my other daughter when she was her age and it helped keep things organized and she knew where to put her toys when she was done. Can't wait to get this home!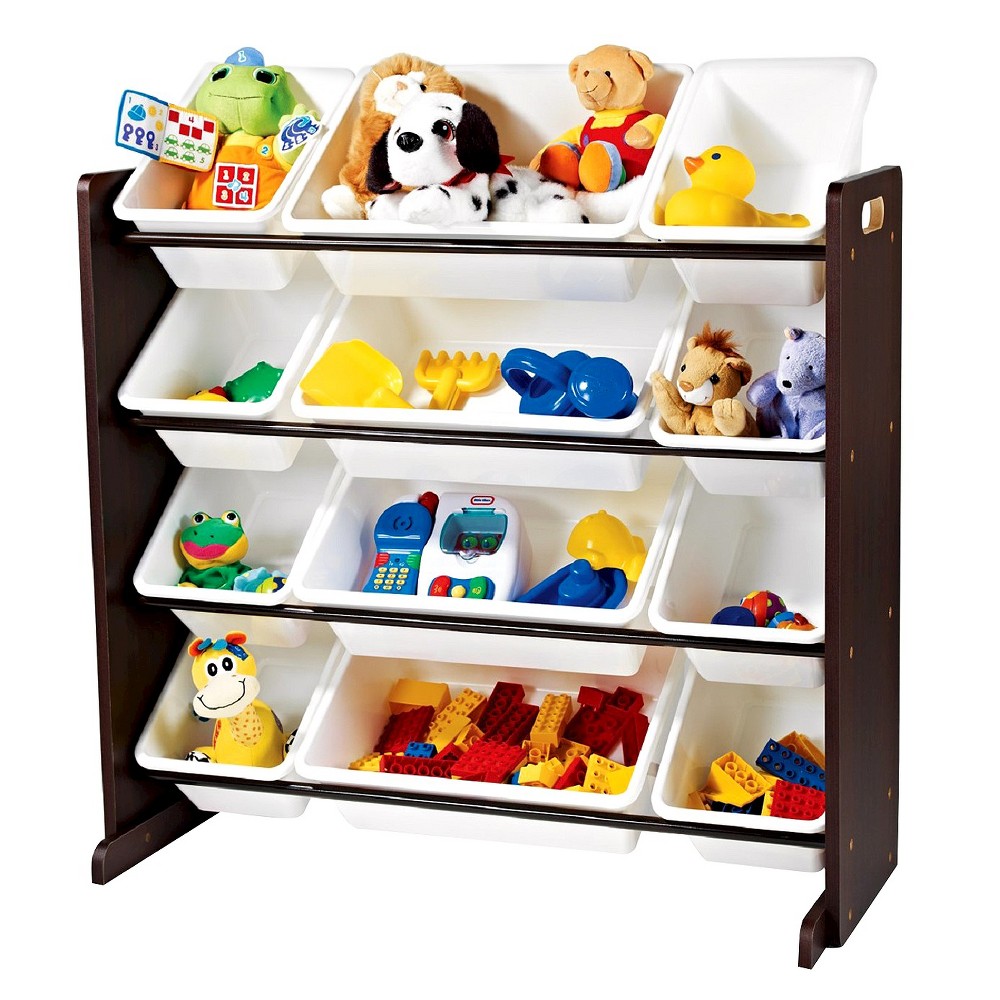 Closet Organizer:
This is another fun and wonderful way to give your little one more responsibilities. I usually get these to put into my kid's closets and put their clothes for the week in each slot. It is a life saver let me tell you. I am going to do this for my youngest as well. I have a closet pole I can move down so it's accessible to my youngest. This is an awesome way for them to get into a routine and they can help you get them ready for their day.
Usually, I will spend some time during the weekend to set up outfits. For 2 of my kids it used to be uniforms either for gym or the regular uniform but now that one of them is going to high school well
THIS
is something I know he will need. If you have any teenagers you know it seems they can never find something to wear even with a million things to choose from this will help solve that and yourself from screaming in the morning.
Laundry Baskets:
After a week of wearing clothes you know you don't want to have to run about your kids
(and yours as well)
looking for what needs to be washed. Having your little ones have their own basket is another way to teach them responsibility. You will be surprised how it actually makes them even more helpful. This is the one I've gotten for each my kids and I get to grab what gets washed at the end of the week and the process is much faster.
This last one isn't one that you buy but you learn to have. It's Patience.
(still learning myself)
This might be the most hardest at times for you and your little one but as the days goes by and you see them growing a little bit more and see them control their little outbursts and put their things away and ask can they help wash the clothes it will let you know that all will be ok and they are listening and growing right before your eyes.
Remember to cherish the little moments. Time flies by so fast I can't even tell you. I am in awe of how big my kids are getting. I'm pretty sure your thinking the same.
Here is to the new adventures to come. What is one thing you are looking forward to come September?
*This post may contain affiliate links thanks so much for your support*